Less than 1 year old on Allbiz
Technical characteristics
Country of manufacture

Russia
Description
Powered by household network 380V 50 / 60Hz.
Protection class IP54 (EN 60529).
Working temperature - from - 20 to + 40 ° С
Country of origin: China.
Appointment
The industrial electric chain hoist is used for lifting and moving various loads in all industries. Chain hoists are direct competitors to wire rope hoists and have a number of important advantages.
First of all, chain hoists are more compact and have a lower headroom. Also, the chain pulling element is more flexible and durable, the chain allows you to safely lift the load when deflected from the vertical. On the other hand, chain hoists are slightly inferior to rope hoists in lifting speed, and the maximum chain length is often limited to 18 meters.
The hoist has an automatic lifting limiter preventing the chain from falling out. The built - in magnetic brake of the electric hoist ensures reliable retention of the load, even in the event of a power outage.
The DHS electric hoist is equipped with a control panel with an emergency stop button. The type of remote control and the number of buttons depends on the version of the hoist (stationary or with a movement mechanism), as well as the number of speeds for lifting and movement. The hoist control can be purchased separately.
The hoist has a protection class up to IP54 and has overheating protection. Protection class IP54 provides protection against dust (some dust can get inside, but this does not interfere with the operation of the device) and splash (protection against splashes falling in any direction).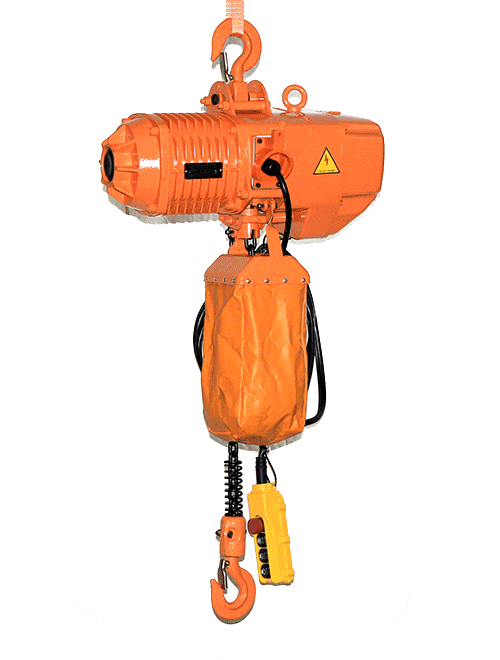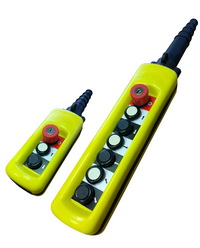 Contact the seller
DHS series waist