Description
OBD sensor
Our site - https: //sosgps. ru/
These sensors are used not only for diagnostic purposes, but may also be used to connect to and reading data of various parameters and transmit them to the server. The sensor is connected to the OBDII connector is further connected via Bluetooth with the monitoring terminal, and then the parameters are passed to the server.
Scanner is interesting because it is quite easy to use. Just connect it to the OBD connector to the car down the bluetooth to connect through the phone and can be considered a variety of options, see the speed, RPM, errors, etc.
The price for such a sensor from 500 rubles (15 USD) if ordered through aliekspress.
Even after the trip you can see the path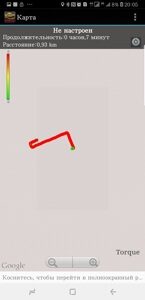 Another sensor data may be useful for sensing various parameters and bluetooth communication with tracking systems in which there is a possibility for further data transfer to the central server. As it happens, you can read here >>
Contact the seller
OBD sensors